Download E-book: All you need to know about using forward osmosis to solve India's industrial wastewater challenges.
Guide: How to solve India's industrial wastewater challenges with forward osmosis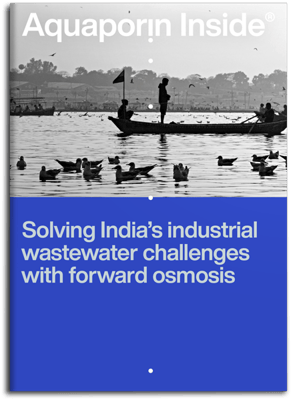 Whether you are a system integrator responsible for designing and implementing wastewater treatment systems at factory level or a water expert looking for cutting-edge industrial wastewater treatment and ZLD technologies and services, being able to advise your customer or organization on wastewater treatment solutions means that you can add extra value to your own business.
In this guide, we provide you with insights on industrial wastewater treatment systems and introduce you to forward osmosis which is our recommended solution for processes where the recovery of wastewater is essential to minimize costs or to improve efficiency.
Download here
Please fill out the form to download whitepaper